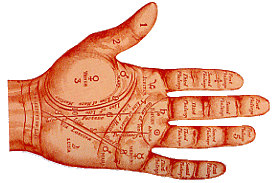 Palmistry divination by digital file 16$
Palmistry divination by digital file
I will do a read complete of your hand
I will need a picture of your hand.
I am a true clairvoyant medium with a lot of experience behind me. I started reading the tarot when I was very young and now have extensive experience in this field.
With my abilities as a medium I will help to reduce uncertainty about your projects and I will deliver you the advice to guide you to the best choices in life possible.
Regardless the purchase I always take the time to explain the draw. I am always available to help you and listen to you.
I'm here to help you whatever the field. My answers are sincere and uncompromising.
My help will be invaluable. I'm here for you.